ROUTE-ALTITUDE-DIAGRAMS OF THE NATONAL BLUE TRAIL
You find on this page the Route-Altitude-Profiles of the whole National Blue Trail. The 1160 kilometers long route of the Trail is divided onto 13 section. The Blue Trail crosses thirteen bigger regions in Hungary, every diagram show one of them. The direction of the walking is western-eastern, so the regions are in this order, as well. If you put the 20 kilometres long basic pictures in a row, you would see the whole route of the National Blue Trail in its fullness!
These diagrams were made on basis of my GPS survey between 2010 and 2012, and were updated in February 2019 because of the changes of the route. It can deviate a little bit from the official lenght and ascent/descent data of the appropriate section. Its reason could be many things: for example measuring inaccuracy or futher changes of the route. In spite of this fact these diagrams could give a good summary about the route of the Blue Trail. The marked places in the diagram are written with bold characters in the route descriptions .
CONTENT LABELS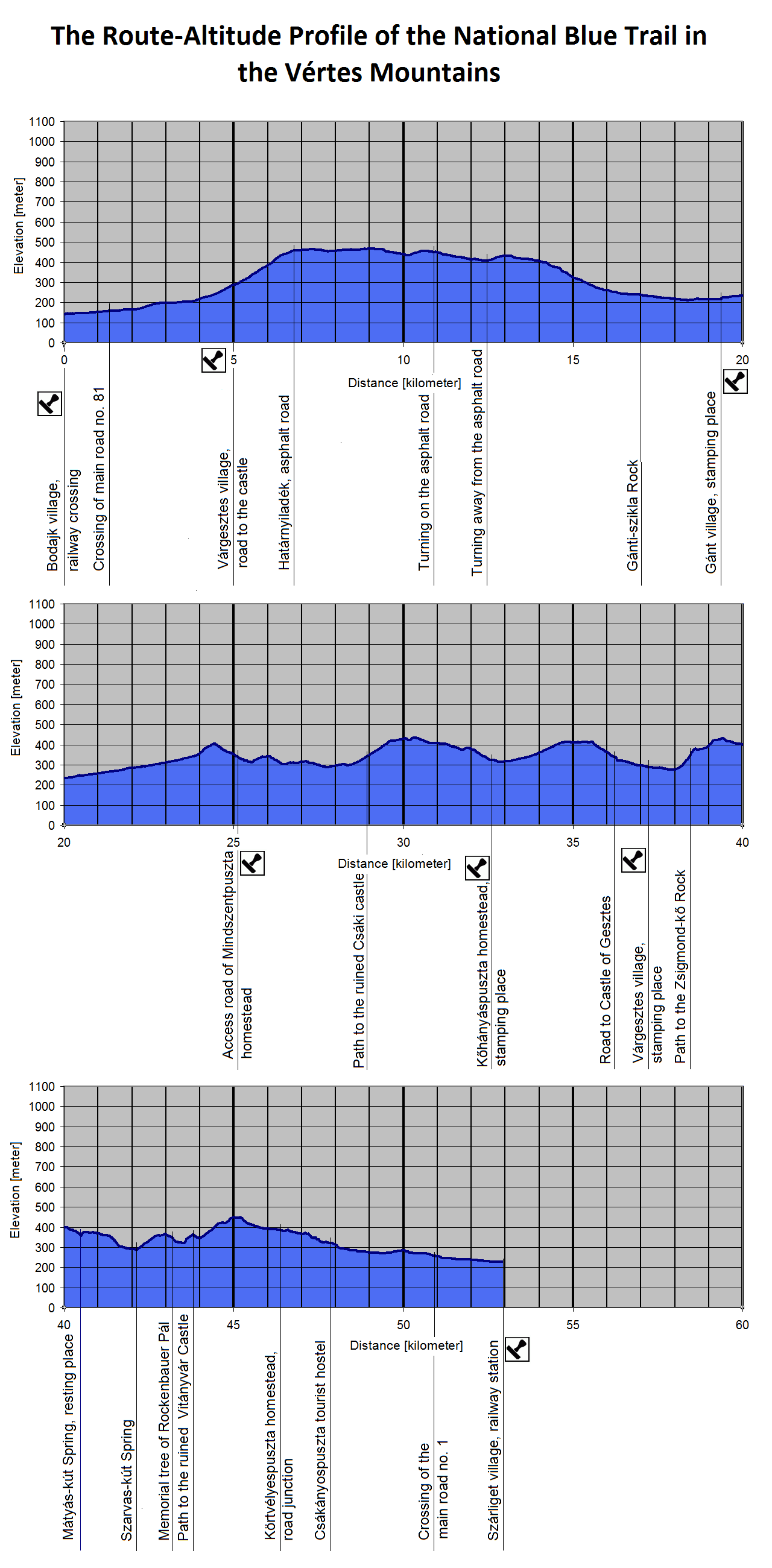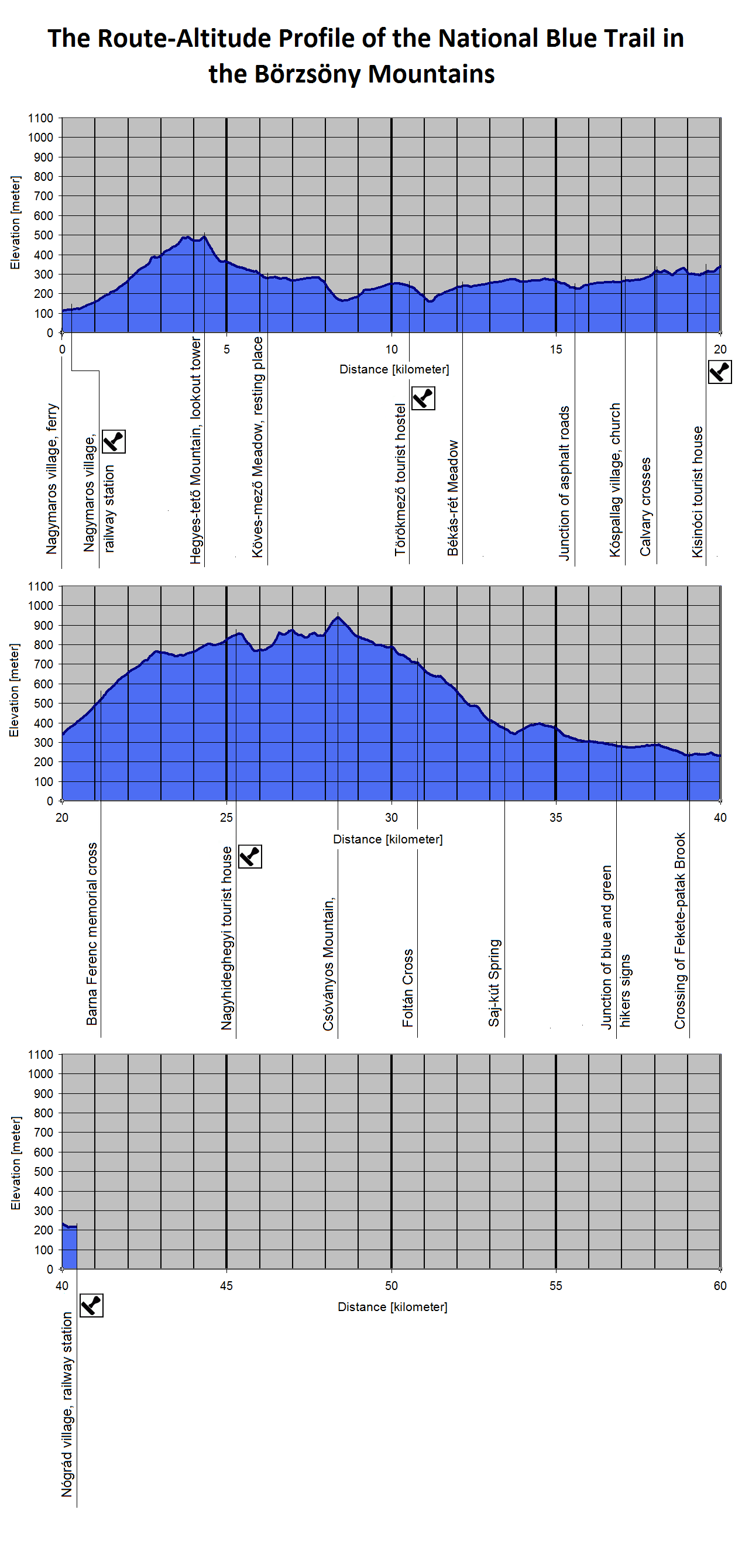 The name of the hosting provider:
Port Kft.

The postal address of the hosting provider:
9200 Mosonmagyaróvár, Szent István király út 60.
E-mail address of the hosting provider:
info@webtar.hu
The name of the author and editor of the website:
Horváth Béla
E-mail address of the author and editor:
horvabe@freemail.hu
The information on this website is true and complete to the best of the author's knowledge. All recommendations are made without guarantee on the part of the author. The author disclaims any liability in connection with the use of this information.
Creative Commons license: Attribution-NonCommercial-NoDerivatives 4.0 International
Please read the Cookie Policy of this website! It contains important information!